Aerial Rigging Fundamentals - Part 2
Online Zoom class with Craig Lewis
This 2-3 hour class expands on the topics covered in Aerial Rigging Fundamentals - Part 1.
Upcoming Class Dates:
A $15 discount is available for people who have taken the class before, and would like to retake the class. I'm constantly making improvements!
NOTE: If you are a beginner aerialist, then I very strongly urge you NOT to rig at home, or practice aerial arts without a professional aerial instructor. It is absolutely imperative, as a beginner, that you find a local reputable aerial studio to train at. Aerial arts are extremely dangerous. Some of the dangers are obvious. Many more are not. If you are signing up for this class because you want to rig at home as a beginner aerialist, you will certainly still learn a lot from this class - but you will be disappointed by what you learn. There is simply no safe substitute for training by a professionally trained aerial instructor.
This class is a safe space to ask any questions, and is taught in a non-judgemental way for students of all backgrounds and levels of knowledge. There are no stupid questions!
Course Pre-requisites:
This class assumes a very basic understanding of:
Working Load Limits (WLL), Minimum Breaking Strength (MBS), and Design Factors
Static vs. Dynamic Forces
Mechanical advantage
Bridles
Recreational vs Industrial Equipment
A very basic level of understanding of the above topics is all that's required! If you simply know what the terms above mean, then that's adequate!
If you have ever taken an aerial rigging class taught by me, Delbert Hall, Todd Spiering, or Brett Copes, then you will most likely have no trouble with the prereqs.
If you don't meet these prereqs, consider starting with Aerial Rigging Fundamentals - Part 1 first.
Who this class is intended for:
This class is primarily intended for:

Aerial Students
Aerial Instructors
Aerial Performers
Aerial Studio Owners
Aerial Performance Company Directors
Aerial Program Directors
Others in the circus industry

This class might in some cases also be useful to:

Riggers
Stagehands
Technical Directors
Any stage performer who works at height or works with rigging
People in tangentially related industries, such as rock climbing, caving, vertical access, high angle rescue, structural engineering, arborists, etc.
Course Topics:
Fundamentals Review:
We will very briefly review some fundamental concepts
Static vs dynamic forces - how much force does an aerialist create?
Safety factors / design factors
Breaking strengths vs Working Load Limits
Recreational vs Industrial equipment
Steel vs aluminum equipment
Basic rigging math for pulleys and bridles, mechanical advantage
We'll move very quickly through this section, as most of this should be review
Pause for questions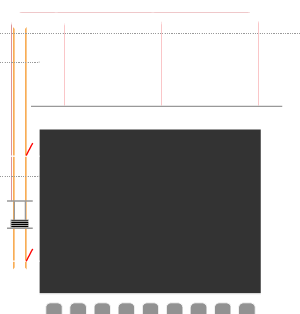 Hardware:
Hardware is discussed extensively in Part 1. In Part 2, we'll go into a bit more detail on some pieces of equipment that were introduced in Part 1, and also introduce some devices that were not discussed at all in Part 1.
Swivels
Rigging Plates
Shackles
Load Cells
Laser tools
Friction devices
Ascenders
Harnesses
Fall protection equipment
Butterfly Lift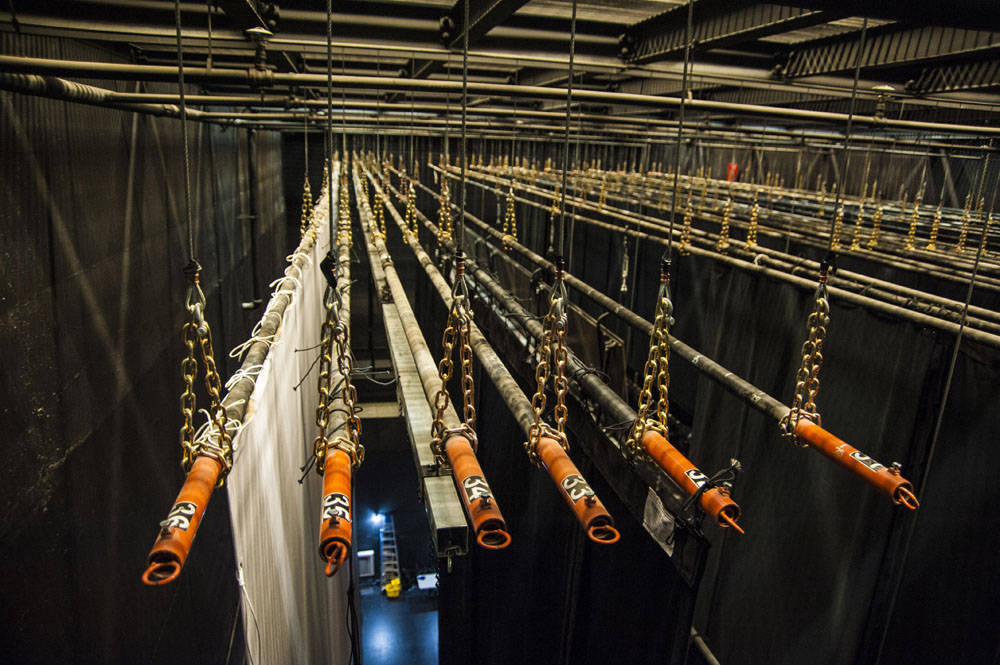 Fly Systems:
Prosceniums are a huge topic! This section will give you the basic concepts to understand what you're looking at, and how to approach a conversation about aerial rigging with a theatrical rigger or technical director.
Single Purchase
Double Purchase
Hemp Houses
Options for aerial rigging in a proscenium theater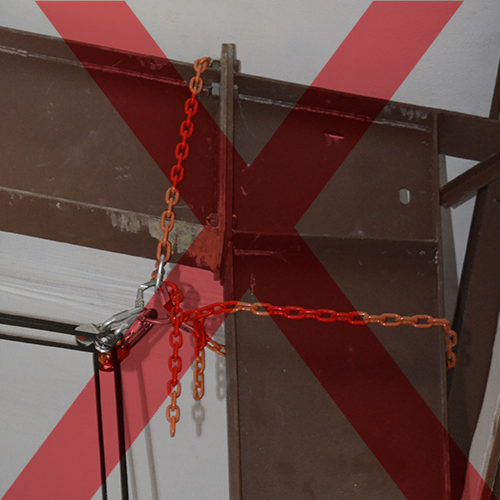 Who's the expert?
Aerial Rigging as we know it today is a relatively new industry that pulls knowledge from many different tangentially related industries, like rock climbing, caving, tree climbing, high angle rescue, theatrical rigging, arena rigging, vertical access, sailors, steeplejacks, window cleaners, ropes course personnel, shibari practitioners, suspension artists, escape artists, bungee jumpers, sky divers, military, linemen, and more.
Experts in each of these tangential fields are extremely knowledgeable and often can provide valuable insigt to the work we do in aerial rigging.
Each of these industries has its own sets of similarities and differences to aerial rigging, and as an aerialist, studio owner, or aerial rigger, it's important to know who you're talking to, and if they're the right expert for the job.
Asking a rock climber to install your aerial rigging is like asking an average obstetrician to complete your heart transplant!
Are there some obstetricians out there who would be capable of safely pulling off your heart transplant? There certainly are. But you'd want to vet them thoroughly first! It's probably better to just choose a cardiac surgeon.
In this section, we'll discuss:

Rock climbers
Cavers
Rope Rescue Tehnicians
Arborists
Vertical Access
Contractors and Construction Workers
Theatrical / Arena Riggers
Industrial Riggers
Architects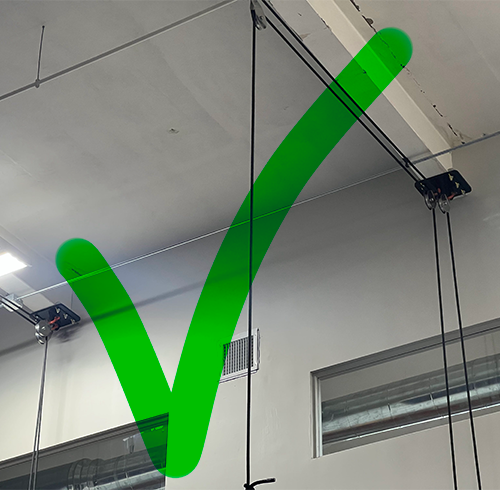 Aerial Rigging: The Good, The Bad, and the Ugly
In this section, we'll try to bring everything together by looking at a whole bunch of photos of both good and bad rigging systems.
With each set of photos, we'll learn things about why a system was designed in a specific way, what is good or bad about it, and how it might be improved.
I can take your submissions! If you have rigging photos that you'd like to have us look at as a group during this class, send them over and I'll include it! Please email photos to info@NightOwlCircusArts.com. We will need you to confirm that you have permission from the owner of the rigging to use the photos.
Our main focus on this section is aerial studio rigging, but photos of outdoor rigging, proscenium rigging, etc. can be considered for submission too!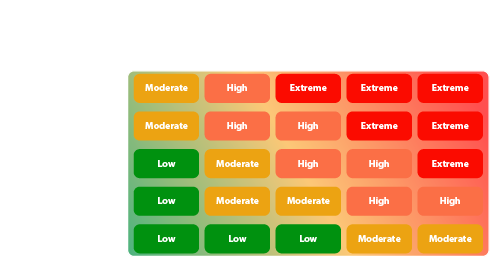 Risk Management and Liability
In this section, we'll discsuss some very basic liability topics, including:
Risk Management
Accident Policies
General Liability Policies
Insurance jargon, like Self-Insured Retention (SIR), Loss Run, Claims Made vs Occurence, etc.
LLCs
Piercing the corporate veil
Subrogation
I am not a lawyer, and the information I give in this class should not be construed for, or used in lieu of actual legal advice from a lawyer in your jurisdiction.
Much of this section is US-specific. Laws may vary significantly by jurisdiction.
What this class will, and will NOT teach you:
This class WILL teach you to recognize common red flags of unsafe rigging. You WILL be able to do certain basic reconfigurations of existing setups, at least under the supervision of a more experienced rigger. You WILL know how to do routine basic inspections of common equipment.
2-3 hours is only enough to scratch the surface of aerial rigging. You WILL NOT be qualified to configure your own rigging systems from scratch. You WILL NOT be an "aerial rigger" at the end of this class. If you are rigging aerial equipment, you need to hire a professionals - both a professional aerial rigger, and a structural engineer. If you're a beginner / intermediate aerialist who wants to rig for yourself at home, you are likely to be disappointed with what you learn in this class. But you WILL learn some things!
Class cost: $45. You MUST sign up online in advance! Space is limited to 25 students.
For now, this "Part 2" class will not be offered in recorded form. It's ONLY available as a live class. A recorded option will likely be added for purchase in the future.
Please email Craig Lewis at info@NightOwlCircusArts.com with any questions.
A recorded version of the class is also available for $55 - but the live class is a better experience, and strongly recommended.
This class is officially advertised as being two hours, but may extend up to three. We'll keep going for as long as it takes me to cover the material!
See also: Aerial Rigging Fundamentals - Part 1
---
About the Instructor: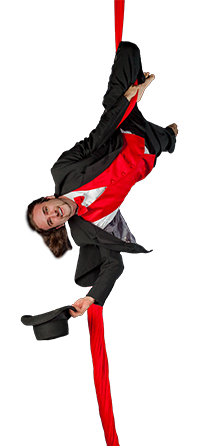 Craig Lewis was first introduced to aerial arts through San Francisco Circus Center in 2009. Coming from a previous lifelong background in rock climbing and caving, he was immediately drawn to the rigging and safety elements of this art form. He has trained as an aerialist primarily on silks since 2009, completing the majority of his initial training at Aerial Space in Asheville, and acting as a rigging assistant at Asheville Aerial Arts.
In 2013, Craig founded Night Owl Circus Arts (NOCA) in Johnson City, TN. At the time, NOCA was just Craig teaching one silks class per week, but today it has grown to become a larger aerial studio with 20 instructors, two locations, and over 70 classes per week. Today NOCA is over 10 years old, and has taught over 10,000 total classes for over 3,000 students.
As NOCA's grew, Craig continued to further his rigging knowledge through many avenues. Dr. Delbert Hall is a mentor of his, and Craig trained extensively under him, both as a regular student in his classes, and as an assistant on many rigging projects. He has also trained under Todd Spiering, Brett Copes, Jonathon Duell, Eric Rouse, and Todd Gorham. In 2021, Craig spent two months touring with A Magical Cirque Christmas as their acrobatic rigger, overseeing aerialist safety and also acting as a Butterfly Lift Operator in 46 different proscenium theaters around the US.
Craig has been an organization member of American Circus Educators (ACE) since 2020, and now serves as a member of the Safety Committee. He also serves as the Festival Site Director for the International Jugglers Association. He remains active in the caving and rock climbing community through the Campus Recreation department at East Tennessee State University, where he is on staff as a group fitness instructor, and a certified belayer. He attends Old Timers Reunion (OTR) annually, and maintains NSS and TRA membership.
In 2020, the COVID-19 pandemic forced nearly every aerial studio in the US to shut down. During that time, many desperate aerial students started rigging at home, and, in many cases, doing so in ways that were unsafe. This inspired Craig to offer an accessible class to cover the basic fundamental information that these aerial students desperately needed to know about rigging in order to stay safe. Over the three years that followed, Craig taught over 50 of these classes to over 400 students, including students on every continent except Antarctica. In 2022 he and Dr. Delbert Hall collaborated on two cotaught "Aerial Rigging for Prosceniums" classes, and in 2023, he created a "Part Two" to build on his fundamentals class.
Craig has also taught an in-person version of the class at various studios around the US, including Buffalo Aerial Arts in Buffalo, NY and Challenge Aerial in Atlanta, GA. He also routinely offers consultation services to aerial studio owners on rigging, as well as the business aspects of running an aerial studio.
Craig believes you should always keep learning. One of his favorite things about teaching is when he gets to learn something new himself during a class! He is passionate about helping aerialists, instructors, and aerial studio owners learn about safety, and he strives to help raise the bar of safety across this industry.