We have two locations:
NOCA South (Azure):
NOCA South classes take place in the Burlington Industrial Park, just off of W Walnut St, near ETSU. Our unit can be tricky to find, so leave yourself some extra time! We're on the back side of the building - the side that faces the train tracks.
NOCA South
2203 McKinley Rd #520,
Johnson City, TN 37604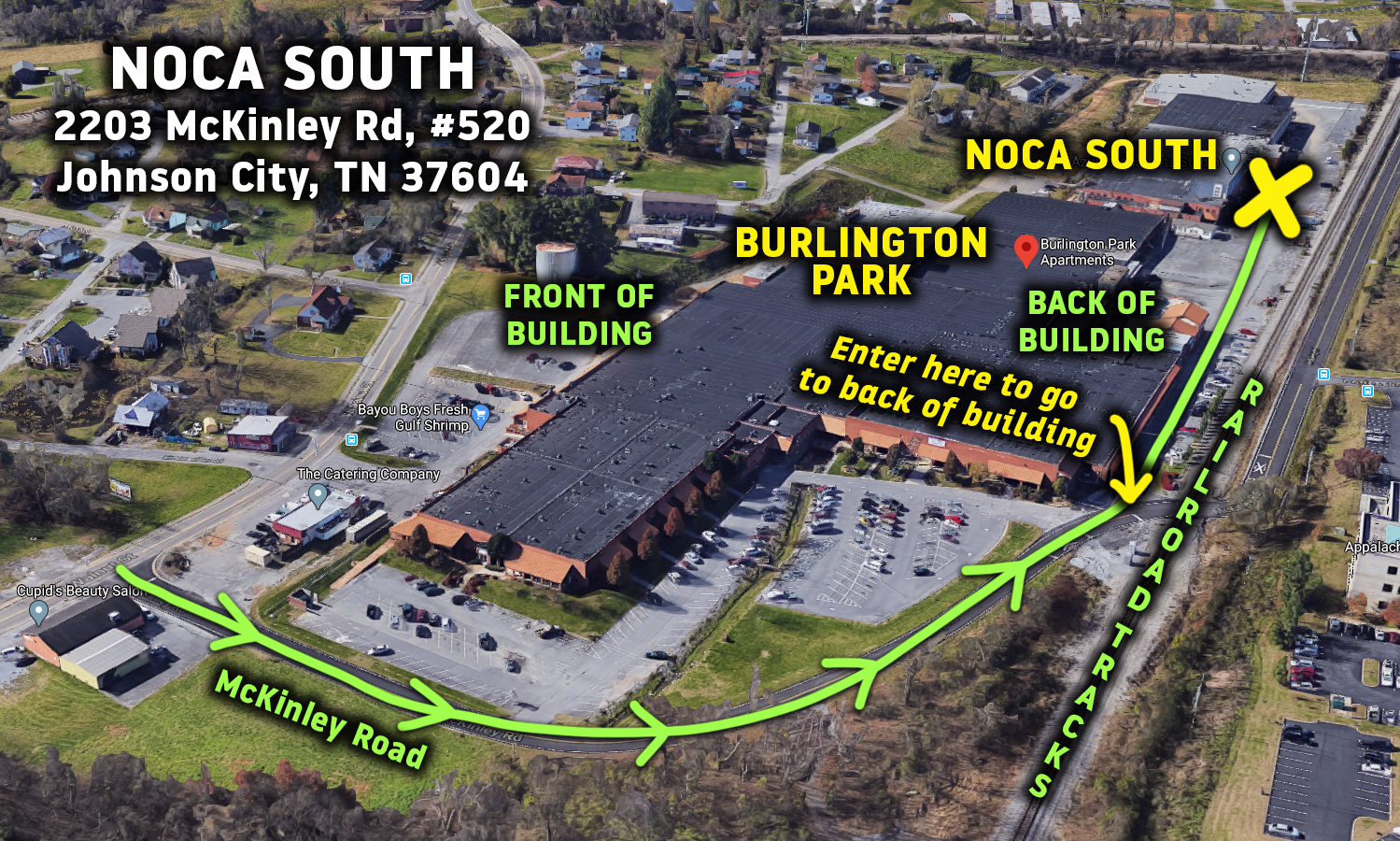 Note: Due to COVID, all classes are currently taking place at NOCA South. We will eventually resume group classes at NOCA North.