About NOCA
NOCA's mission is to provide high quality circus arts education in Johnson City, TN.
Our students come from diverse backgrounds, and have diverse goals. For some, circus is simply a fun activity for physical activity, while others have professional career goals in circus. Night Owl Circus Arts strives to help either student achieve their goals, and find fulfillment in circus arts!
NOCA works with students of all ages, genders, body types, and fitness levels. We are a supportive, body positive community. Although our primary focus is teaching adults, we do offer kids classes for ages 7+.
Our classes range from completely beginner friendly, through to advanced level aerial classes. If you are considering trying out your first class, it's completely normal to be a little nervous, and we understand this! We often hear people initially concerned that they're going to be too old, too heavy, too clumsy, not flexible enough, or a wide variety of other concerns. Our goal is to help you overcome these perceived limitations, and realize that circus is for everyone!
If you are interested in trying out classes at NOCA, you can start by viewing our class descriptions here, or view our full pricing and weekly class schedule here!
NOCA's History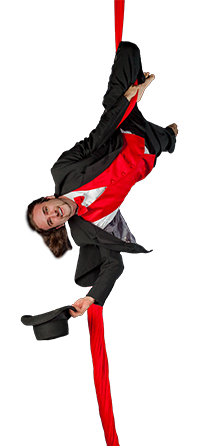 Craig has been fascinated with circus arts since age 10 when he taught himself to juggle from an instructional book. In 2007, he began his Bachelor's degree in Digital Media at ETSU, where he founded the ETSU Juggling Club. With the club, he began attending regional juggling conferences and festivals to further his knowledge of juggling. In 2009, he began his training in aerial arts at San Francisco Circus Center, and in 2010 he continued his training at Aerial Space in Asheville under Andrew Hartnagle and Blue De Leeuw, and also participated in the ETSU Aerial Dance program. After several years of training, he became an instructor at Aerial Space, and a performer with Asheville Aerial Arts.. In March of 2013, Craig completed the Nimble Arts Aerial Teacher Training program with Elsie Smith and Jamie Hodgson.
Mikaela has been fascinated with the funny, little fella named Craig since 2010 when she met him in a Photoshop class. After graduating with a Bachelor's of Science degree in Digital Media, Mikaela went on to work on her Master's of Arts in New Media. During that time, Craig and Mikaela were engaged and began working together to build a new company venture. Mikaela is a professional designer, marketer, and Craig's support system who handles much of NOCA's behind-the-scenes work.
Craig and Mikaela Lewis founded Night Owl Circus Arts (formerly Johnson City Circus Arts) in March 2013, creating the first public aerial arts studio and training program in the Tricities area. The company began with just a few beginner silks classes a week, but quickly expanded its schedule to accommodate high demand.
Over the years, as NOCA grew, we experimented in partnerships with several venues: Tuco O Tapa in 2013, Appalachian Stars Gymnastics (AKA "NOCA North") in 2014, and Kingsport Flight Athletic Academy in 2017 all contributed greatly to our growth. In 2018, we formed a mutually beneficial partnership with Azure Aerial Arts, now known as NOCA South, where we now offer many of our classes. Today, NOCA North (Also known as Appalachian Stars Gymnastics) in Boones Creek, and NOCA South (formerly known as Azure Aerial Arts) near ETSU serve as our two locations.
NOCA has worked with Barter Theater, Jonesborough Repertory Theater, and other local theaters to coach and develop circus acts for several professional stage productions. From 2017 to 2020, NOCA partnered with the Viriginia Highlands Festival, presenting an annual student performance as part of the Virginia Highlands Festival at the beautiful McGlothlin Center for the Arts at Emory and Henry College near Abingdon, VA. This provided our students with an excellent opportunity to work on a stage production in a large, modern proscenium theater, and to create a stunning performance that was enjoyed by all!
On March 18th, 2020, NOCA closed all regular classes due to the COVID-19 pandemic. This was an incredibly difficult decision to make, but at NOCA, safety is a high priority, and we could clearly see that we could inherently no longer continue to do what we do safely. We remained completely closed for just over 6 months.
During this time, we still had to pay rent and meet other expenses. We had to fundraise in order to prevent NOCA from being forced to close its doors permanently. We owe our existence today to the amazing people who generously donated to us during that difficult time:
Mithra Alavi, Alix Allen, Brittany Bales, Genevieve Bartuski, Rachel Broad, Joy Bohannon, Allison Buckles, Elizabeth Buckles, Katie Bull, Kat Bundy, Rebecca Church, Phil Clemons, Catie Cotter, Leigh DeLoach, Kathryn Duvall, Karen Elb, Kayla Ellison, Francois Errandonea, Hannah Geeraert, Guy Gibson, Sam Harrod, Rebecca Hart, Debra Hanig, Jennifer Hilliard, Vianna Isbister, Carly Johnson, Tiffany Kellogg, Amanda Kelly, Anneliese LaTempa, Leigh Ann Livingston, Jocelyn Mathewes, Tricia Matthews, Danielle Myers, Krista Nauseda, DeAnna Sharp, Sybil Smith, Mike Sullivan, Wil Rhew, Mindy Woodall, Erin Worhty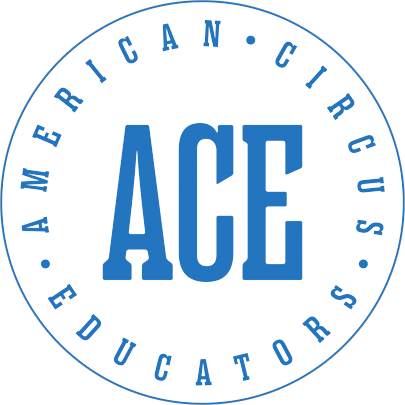 Today, Night Owl Circus Arts has many amazing instructors, two locations in Johnson City, and offers classes seven days a week for all ages and skill levels. We've expanded from silks to now offer classes like Lyra, Aerial Yoga, AcroYoga, Trapeze, Spanish Web, Pole, Tightwire, Juggling, and more. We have a performance company that does several public performances per year. We are an organizational member of American Circus Educators, where Craig also serves as a member of the Safety Committee.
NOCA Live Stats
Over the 10 years that have passed since our first class on March 27th, 2013, NOCA has taught 9,288 classes to 3,373 students with 36,199 individual class registrations! These numbers update live.
NOCA In the Press
A! Magazine for the Arts
A! Article link:
Johnson City Circus Arts dances in air
Tricities Healthy Living
Healthy Living Link:
Fantastic Fitness
Dance Tribune
Community Support Helps Night Owl Circus Arts Through Continuing Temporary Closure
Rhew Gives "Joining the Circus" New Meaning
WJHL
Learning the Circus Arts of Juggling & Aerial Silks
January 2014
Johnson City Circus Arts
December 2016
Night Owl Circus Arts
July 2017
JC Circus Arts rebranding, expanding to downtown Kingsport
January 2017
Our Performance DVDs on Amazon:
Special Thanks To:
In no particular order
Andrew Hartenagle, Blue De Leeuw, Valerie Phillips, Savannah Willingham, and all the instructors of Aerial Space in Asheville
Heather Poole and Waverly Jones of Empyrean Arts in Asheville
Jake and Lisa McLeod of DragonFly Aerial Arts in Knoxville
Christine Aiken of Asheville Aerial Arts.
Tina Cohan, Jerry Cohan, Dulci Miller, David Miller, and Ciera Miller of Appalachian Stars Gymnastics
Keith Dixon of Keith Dixon Studios
Victoria Cunningham, and Seth Delatte of Flight Athletic Academy
Ren Allen of Faces by Ren
Brenden Bohannon of Tuco o Tapa
Jen Kintner
Vianna Isbister
Becky Caldwell, Shana Carrico, and Diedre of the Virginia Highlands Festival
Will Hankins of the McGlothlin Center for the Arts
All of the NOCA instructors!