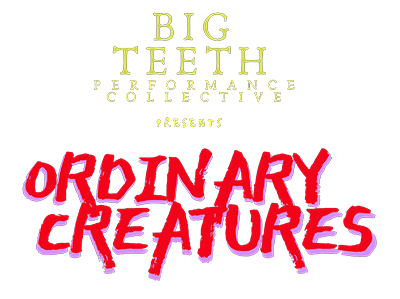 Sunday, Jan 19th, 2020, 6:30 PM
Ordinary Creatures is a show about monsters: the kind that grow out of the ground, the ones who wear lipstick, who hide in the cellar, who aren't sorry, the ones we won't admit to. Through physical narrative, aerial acrobatics, vibrant ensemble exploration, dance, and more questions than answers, we explore monstrosity in all its glittering facets.
Performers:
Megan Gendell, Naomi Ullian, Jess Hill, Catherine Jett
Doors at 6 PM.
Show at 6:30 PM.

$15

Azure
2203 McKinley Rd, Ste 520
Johnson City, TN 37604
Buy Your Tickets Here!
Note: The online registration process is going to ask you to register as a student and sign a liability waiver. Sorry, it's just the same system we use for selling aerial classes.